Take a trip back in time at the 18th Century Market Fair at Locust Grove!
Posted by Timothy Mattingly on Wednesday, October 15, 2014 at 9:00 AM
By Timothy Mattingly / October 15, 2014
Comment
Are you ready to take a ride back to the 18th century? Well then you won't want to miss the 18th century Market Fair at Locust Grove on Saturday October 25th and Sunday October 26th from 10am to 430pm. This event is open to ALL AGES and serves a great way to have a fun, educational, and memorable fall weekend!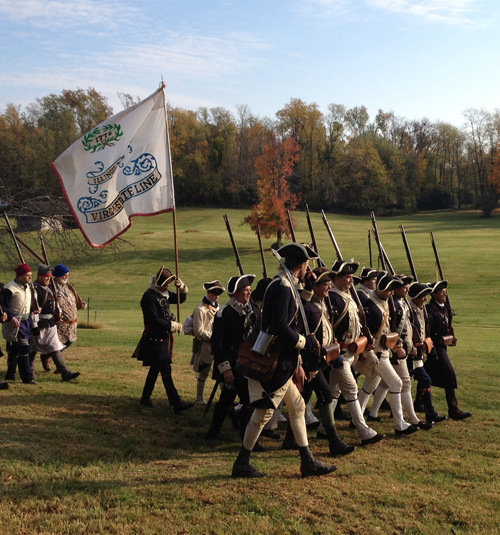 "Notice is herewith given..."
Located six miles up river from the Falls of the Ohio, Locust Grove serves as the home of the annual 18th century Market Fair. This year marks the 10th anniversary of this wonderful event in Louisville. When you arrive at Locust Grove it will be as if you literally went back in time: everything from entertainment to food and drink to the items you can purchase will be similar to as if you were actually living in the 18th century. You will be able to purchsae replicas of 18th century military and hosuehold items, which makes the event that much more memorable.
One part of the day that will surely stick out the most to you are the mock battles that take place, which includes the militia of General George Rogers Clark, the Illinois regiment, the British Dragoons and Marines, and more! Admission to the event is only $8 for adults and $4 for children, which makes this one of the more affordable events all year.
Thou shall visit the area known as St. Matthews
Locust Grove is one of the most historic venues in the country. It's located right off Blankenbaker Lane in Louisville near one of the most desirable living destinations in the state: St. Matthews. After getting a historic experience at the Market Fair be sure to gallop around St. Matthews and observe all there is to offer, including wonderful shopping options (including two of the biggest malls in the state), endless dining options, and gorgeous homes.
If you are interested in viewing homes in St. Matthews feel free to give me a call so that I can set up a private showing for you - (502) 759-6355!