What to expect when selling your home- Home Inspections
Posted by Timothy Mattingly on Wednesday, January 20, 2016 at 10:13 AM
By Timothy Mattingly / January 20, 2016
Comment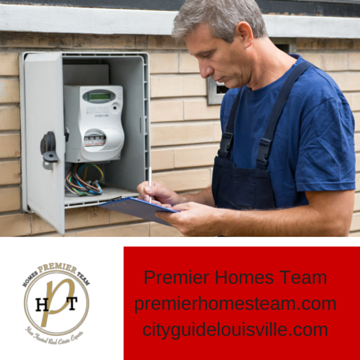 So you have accepted an offer on your home and your agent tells you the next steps are the appraisal and home inspection. Most of us are not really worried about the appraisal - it is what it is in the end- but the inspection can have us a bit nervous. In Kentucky a home inspection is defined as "a visual evaluation of the conditions that are present at the time of the inspection". So- a home inspection is visual in nature, it is the property condition at that time and it is non-invasive. Non-invasive simple means that the home inspector will not put holes in your walls like you see on TV's famous Holmes Inspection. The inspector will only access readily available spaces.
Other articles of interest:
Barriers to home ownership- loan issues
Sound simple enough- not really. A home inspector will evaluate the structural and mechanical components of your home. This includes the roof (if accessible), the exterior of the structure, the HVAC, electrical, plumbing and interior of the home. There are a few things you can do to help in the home inspection and possibly make things go smoother:
Thinking of selling your home - click here for the value- HOME VALUE
1. When listing your home- your agent should have suggested that you have a licensed HVAC company service and inspect the HVAC system. This will prevent any issues with this system from coming up in the inspection and possibly 'killing' your deal. Have the receipts available for the buyer and inspector.
2. The roof is the scariest component for buyers since HGTV has made roofing appear to cost $10,000's of dollar to replace. While some roofs can cost that much - in general is it much less. If have had the roof replaced while living in the home- keep all of those records and have them available.
3. The inspector will open the electrical panel - make sure that you have provided access to the panel- most inspectors will not move a great deal of personal belongings to get access- moving these items crates a liability- and if access is blocked it will slow this process.
4. Attic access is also critical. Make sure if your attic access is in the back bedroom closet there is clear access. Remove all of the clutter in the closet and clothes to be prepared.
5. Clear clutter from basement walls or personal belongings. You should be packing anyway and your agent should have said de-clutter- but if you have not then make sure the basement walls and areas are accessible.
Most inspectors that I work with and know are not out to kill your deal. They are simply looking out for the buyers best interest. By doing these few things the inspector will have better access to the home and this will help keep things moving along smoothly.
Find you next home here - My New Home
If you have any questions give us a call at 502-759-6355